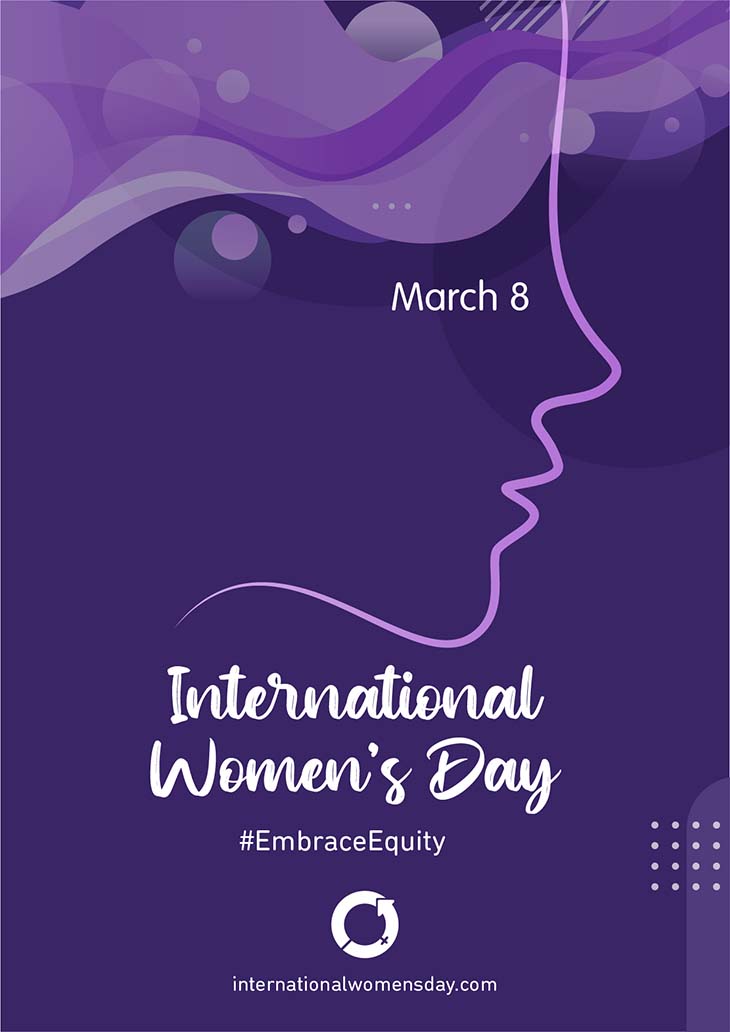 07 Mar

Women's experiences of digital spaces

International Women's Day (IWD) is celebrated annually on March 8th and is a time to recognize and commemorate the many struggles and wins of women. The day has its roots in struggles for recognition of women's labor, rights, and value. Over the years, IWD has become a global movement that not only recognizes the achievements of women but also calls for action toward gender equality. This year's theme, 'DigitALL: Innovation and technology for gender equality', with the hashtag #EmbraceEquity, aims to bring attention to the digital inequalities that women face along with the inequities that exist to create them.

The digital space, including all digital platforms, is the new public space. While public spaces are great to interact and engage with people and the environment, they are also spaces where many women fear harassment and bullying. Sexual harassment becomes easier in the digital space because you can hide behind an anonymous persona. Harassment is not new, indecency is not new, and the fear that women feel is not new. If none of this is new, then the phenomenon of harassment on digital platforms cannot be new either. I reiterate the digital space is the new public space.

As a reader of the Safetipin blog, you likely know the power of good public space design on safety. What design is to public spaces for safety, algorithms are to digital spaces. Algorithms are offered to make you see the world in one way over another. It influences who you interact with and sometimes even how you interact and is known as programmed sociality. The word algorithms get associated with 'very' technical language and hence, gets tossed aside or deemed too complex to understand or talk about. This year, IWD is trying to engage women and others in the conversation of the digital world, which can be and is a myriad of factors, not limited to just artificial intelligence, women in STEM, machine learning, or coding. It also includes access to different forms of technology or the biases that exist on them that limit women from using them the same way as men.

In June 2022, I conducted a small study with 130 global respondents to understand their experiences of facing and reporting harassment on social media platforms, 71% of women said had private accounts to reduce the harassment they faced. Like life in public spaces where women are told not to go out at night or wear certain types of clothes because of harassment, limiting a woman's actions for her own safety happens in the digital space too. This self-censoring is known as patriarchal bargaining, which theorizes how the patriarchy not just influences institutional action in controlling women but also explains the internalized actions women take in their daily lives.

All this is not to say that the digital space does not have its benefits. It's more to think about what the digital space could have been and what it has become. The internet hosts a world of possibilities, and instead of dreaming big and making a whole new world, it ended up replicating the problems of physical public spaces. However, I do believe change is possible. Just like Safetipin is working towards making public spaces safer, there are many organizations fighting for digital space safety and equality – equality in representation, and access. We need to establish that unpleasant or threatening messages on social media platforms are not acceptable. Though you can report it, it isn't as effective as one would want it to be yet. Through the study I conducted, it was found that of the women who did report harassment, only 15% were satisfied with the response they received. The women who said they were not satisfied stated that they wanted more precise solutions, permanent removals of harassing accounts, and a proper explanation of the process that platforms were taking in making their decisions.

As we celebrate International Women's Day 2023, it is important to remember that the fight for equality and equity is a continuous effort to create a world where women are safe and have equal opportunities in both the physical and digital realms. We must continue to bring awareness to the issue and hold individuals, organizations, and institutions accountable for their actions toward women's safety and equality. It is only through collective action that we can achieve a truly equitable and just world for all.