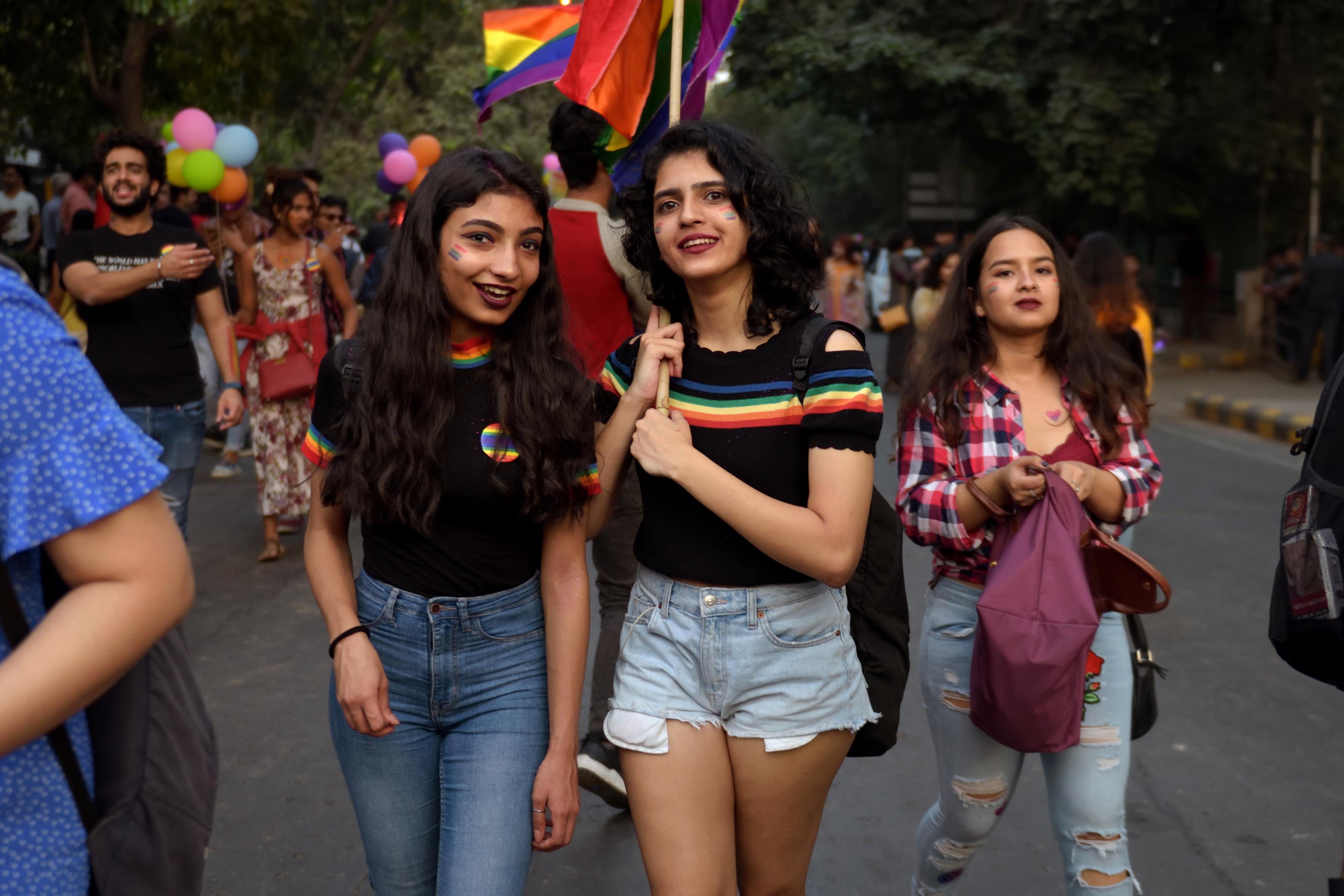 16 Nov

Queering in Kerala: Culture and Contestation (Honourable Mention)

Photo Credit: Sourav Karmakar (Top 8 shortlist, Photo/Illustration Competition)

Honourable Mention: "Re:Imagine, Re-Design, Re-Claim" Essay Competition for #UrbanOctober2021

Theme: Beyond the Binary: Queer interactions within the urban realm

A few years ago,rainbow flags peppered every major street in my hometown, the secondary city of Kannur in Kerala. While metropolises are acclimatising to and moving towards openly supporting public representations of Pride, small towns queer narratives operate under invisibility cloaks, and hence, this public display seemed unimaginable. The flags, as it turned out, belonged to the Kerala Cooperative Banks Association and were placed in the vicinity of all cooperative banks in the city in solidarity of an ongoing protest.While this puzzling sight pertubed the queer and woke, the rest of the city went on with their hustle and bustle filled life. Like an adult joke in a children's movie, the reference went right through, without registering in public consciousness. This speaks volumes about the invisibility of the LGBTQ+ community from public space. For a moment, if we were to assume that the rainbow flags were put up in solidarity with Pride. This would mean a semblance of normalcy is awarded to queer identities and queering in public space. Queerness here encapsulates an ensemble of gender, sexualities and identities which exist beyond the Cis-het world.

The socio-cultural norms of Kerala present culturally conservative limits on all individual's expressions of gender and sexuality. Public display of intimacy like holding hands and gendering of bodies is considered taboo within the limits of its socio-spatial constructs. This puts added pressureon invisibility and suppression of gendered identities. As individuals whose identity relies heavily on these components, this suppression reduces their gendered agency. The policies of Kerala with regard to the transgender community suggests that governmental measures offers legitimacy through enhanced visibility.Visibility in a culturally conservative context like Kerala though often means added scrutiny.Though the state made numerous policy centric decisions to uplift the transgender community, it refuses to recognize LGBTQ+ individuals, choosing to view only those individuals who fits into the preset box termed 'transgenderism'. Housing, tenure, education, healthcare and other basic services disadvantage marginalised individuals. These create an added dependency on non-supportive public services for empowerment.

If one had to gauge inclusivity, tallying queer spaces visible to a cisgendered heteronormative audience, few or nil spaces turn up. The Kochi metro garnered interest and public support as a trans-allied space employing around 23 transgender individuals. Various issues resulted in most of these individuals quitting these jobs in search of better prospects. Access to housing is a determining factor in the localisation of trans spaces. Denial of housing, an issue faced by the transgender communities at large, neccessitates them having to look at non-affordable rental options. While the total population of transgender people is estimated to be 25000, <4000 are openly living with their their gender identities. Societal and family concerns trigger them to hide their identities while in public.The Transgender Survey (2014-15) conducted by the Department of Social Justice, Government of Kerala revealed that more than physical violence, transgender individuals face insult, profanity, moral policing and mental torture while engaging in public space. Supposedly inclusive measures,like the incorporation of the trans-gender toilet seems tokenistic and lime-light seeking at best. If this is the situation for the fraction of queer individuals with government sanctioned legitimacy, then there seems to be more gaps than can be filled.

The access to agency of the transgender community originates partly from a sense of fear society developed with respect to the community,which inturn is linked to historical bearings and superstitious beliefs. In a play of power, trans people hold positions which are not afforded to other queer individuals who are often oppressed and suppressed. The LGBTQ+ community live a life of challenge, contesting with their bodies and gender identities. Respect for transgender people only exist as part of superstitious beliefs of their auspicious and luck bringing nature. Public space should not add to this burden. Queer pride parades events happening in the major cities of Kochi, Kozhikode and Trivandrum reveal the changing dialogues and added recognition in the public world. Western constructions and liberties do not apply in this temporary queering activities in public space. While successsful in their task of creating a spectacle and performance oriented, media perceptions paint the picture and criticise them for 'overtly sexualised' nature. The dressed up nature of events is often perceived as laced with "undertones of mockery where the camp style arouses the sensibilities of a performance when it parodies the visible gendered signifiers of the body"(Kuriakose,et.Al). This queer political space manages to create a cultural space for these individuals that exist in parallel to and challenging the heteronormative public space. This cannot be mistaken for inclusivity and induction in mainstream public space. While serving to lay visible the largely marginalised communities through collective participation, these events prescribe settings where gaze is normalised. Gaze acts as an inhibitor to action and movement for queer individuals in day to day public space. Commodification of gendered bodies often occur at the pretense of acknowledgement. Events like the transgender beauty Pageants in Kerala encourage visibilty in public imagination and break gender stereotypes. There ofcourse have veen instances of discrimination in various fronts due to preconceived notions and biases.

Queer narratives are largely missing from public space narratives in India in general. As related to gender and sexuality, they are considered to be adult avenues and thus excempt frim the family centric agendas that mainstream public spaces revolve around. Goverment actions to safeguard queer identities while decriminalising identity, do not provide agency and empower queer individuals. While western concepts may not be ideal for frameworks of identity in the Indian sub-context, they are definite benchmarks interms of acceptance and representation in mainstream spatial geographies. This would serve to free individuals from having to transgress the spatial binary on a day to day basis. While western examples of queering talk about queer neighbourhoods, bars and other public and social amenities this seems to be altogether absent in India, where the fear of evictions loom on queer individuals on a day-to-day basis. What should public representations really look like? While a network of queer enclaves are bound to exist in any city, their prolonged existence depends on invisibility.Certain popular landmarks double up as parallel spaces, such as cruising spots. They exist with the brackets of ignominy, with the general public pretending these systems don't or can't exist. The journey towards access and equity entails governmental action, public support, mass awareness and deconstruction of stereotypes.

The implementation of urban utopias of spatial imagination can guarantee headway in critical representations of public space as inclusive. Existing discourses on inclusive public space are largely focused on women and differently abled but do not touch upon queer communities. Queering action can improve visibility for the future. While Kerala proactively delves into empowering actions for the transcommunity, in comparison to India, the community at large is still functions with underrepresentation and misconstrued notions.

References

Fenn, J., Nair, G., & George, S. (2020). What is it to be a Transgender in God's Own Country (Kerala, India)? An Explorative Case Study. Global Journal of Medical, Pharmaceutical, and Biomedical Update, 15.

Kuriakose, A., & Alex, G. J. Queering Space,(Trans) Forming Kerala: An analysis of the Cultural Politics in the Emergent Queer Pride Parades and Allied Trans-Beauty Pageants.

Departments of Social Justice(2015). Transgender Survey (2014-15)

About the Author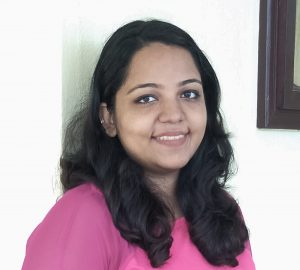 Shruthi Ramesh is an Architect and Urban Designer. She holds a Masters in Architecture with a Major in Urban Design and Minor in HTC from CEPT University and received her undergraduate degree from GEC Thrissur. She currently runs her independent practice Meander Design Studio in Kannur, Kerala. She is engaged in research centred around subaltern historiographies and gender, politics and cultural practices in inclusive urban geographies.