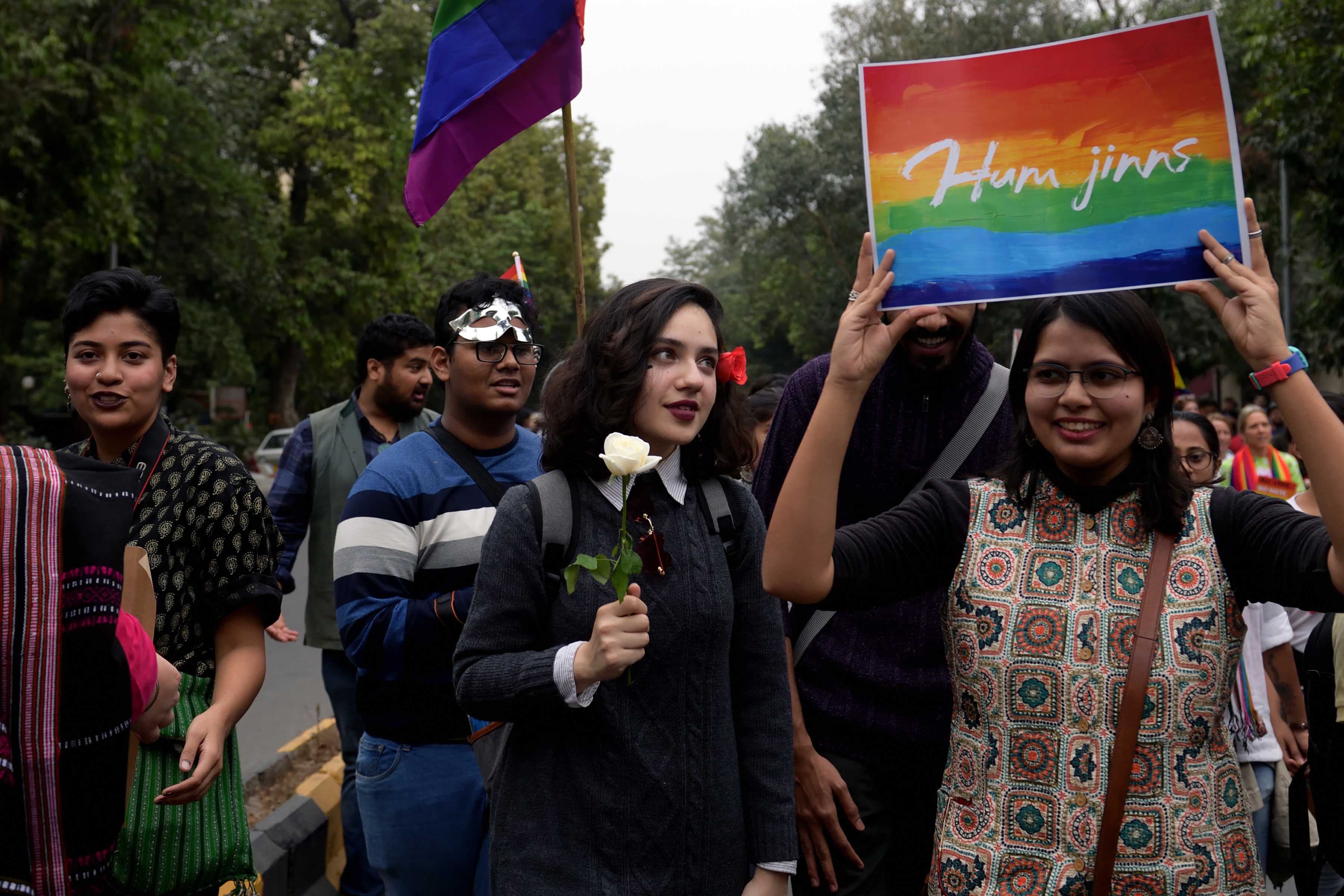 16 Nov

Queer Metropolis (Honourable Mention)

Photo Credit: Sourav Karmakar (Top 8 shortlist, Photo/Illustration Competition)

Honourable Mention: "Re:Imagine, Re-Design, Re-Claim" Essay Competition for #UrbanOctober2021

Theme: Beyond the Binary: Queer interactions within the urban realm

Since birth, we are conditioned to view the world through a very binary lens of gender such as male/masculine/man and female/feminine/woman. In terms of sexuality the norm is always 'heterosexuality' with the other perceived opposite discrete end point being homosexuality. Thus, our sense of Self, our preferences, aspirations, values, emotions, what we like, what we want, how we look at the world are all conditioned through this restrictive binary gaze. However, in reality human beings are often fluid.

There are gendered spaces that exist in society that make navigating life harder. Washrooms, accommodation, salons, etc. This has been exactly true for queer people who do not find friendly spaces which they can access without being uncomfortable. No society can exist without flaws but with the changing times, there has been an increased awareness regarding the LGBT community in the cities. Pride movement has gained momentum all across the globe whilst it saw queer people reclaiming spaces on the streets which were often discriminating before.

The Question of the City Space: Collectives in Online Spaces

Have we ever wondered how safe the city that we reside in? Do we have collective physical spaces to open a dialogue and share our thoughts? Often we fail to realise that few spaces in the city are quite patriarchal, some homophobic. So how would one find a safe space then where no one will judge anyone. Have we ever thought does the queer community claim any space to be their own in the city? I would say hardly. With the advent of technology becoming an integral part of our daily lives, it becomes quite challenging for many to avoid online platforms due to the innumerous avenues that it opens up for all. As much as online platforms have become 'safe spaces' it has also become spaces which trigger a bullying culture. This leads to a lot of users keeping their identity anonymous to avoid future embarrassment or become a victim of bullying. With the changing society, we also witness instances where we see that such online platforms are used by people to voice out their opinions, be their real self, fighting for a cause escalating a culture of activism.

Many times these online spaces propagate a culture of 'inclusiveness' wherein even though people are unable to be present physically as a collective to show solidarity; they can extend support pushing their presence and visibility online via online campaigns and trending online projects. For example, the recently held Womens' March in Washington gained a lot of traction where differently abled women were a part of the march by making their presence visible online as it was challenging for them to physically join the march. This portrays the extending faces of various forms of activism.

As a changing society, we also see a lot many people acknowledging their real self and coming out of the closet in social media. Platforms like Facebook, Twitter, Instagram have become powerful social media tools to express opinions of self. There are both pros and cons to it as nothing comes smoothly. If we highlight the positive aspect here, this kind of opens a safe space to lots of other people who struggle to be present on social media with their real identity along with encouraging many to do the same.

Expressions through Art

Even after centuries, we know and remember civilizations not because of their rich people or famous professionals, but through their arts. It is commonly said that art is the signature of civilizations. Starting from the ancient cave paintings to the writings on papyrus, from ancient architecture and sculptures to folklore and mythology passed on via poetry, songs, dance and plays, history has shown that art has not just been an expression of reality reflecting how things were, but also a tool to challenge those very realities, resisting those norms, celebrating the 'other', and being a language of revolution and social change. Understanding this role of art in challenging the hegemonic oppressive norms in society, and thereby expressing, celebrating and reclaiming the non-normative or the spaces existing 'beyond the binary' are crucial. And we are not only talking about artefacts/sculptures, there are many major make-up brands, cosmetics who have collaborated with queer artists breaking years of perceived notions of people that cosmetics are only to be used by one set of sexes of the society.

Ethics of care

Care very clearly is a relational concept. However, how can care move beyond its gendered associations and become the core principle guiding interactions? Can such a relationality be the central paradigm for our urban environments?

Here we are not referring to a particular act or space but to an ethical orientation underlying all engagements within and with the city. It is continual and sustained through individuals, community and the state. What historical and political processes have led to the normative understanding of city spaces as places where 'no one cares?' Cities have been celebrated for their break with tradition and community and a sense of anonymity that enables the dismantling of uneven power structures. While these may be steps that empower people to some extent, such an alienating environment is not the end goal. This manifesto demands that city environments be inclusive, delightful, comfortable, accessible and caring.

A city built upon care ethics relies on ideologies of inclusivity and accessibility. Caring spaces can be carefully created within all spheres of the city – these can be within homes, businesses, or community spaces where inhabitants and travelers are welcome to relax, play, seek comfort, enjoy, share food and rest. Special care centers can be set up for those with particular needs such as children, the elderly, the sick, and those in need of kindness. These care centers are open to all and accessible to people with physical disabilities. Care centers provide for the mental health of inhabitants and travelers by way of counselors, meditators, and mentors. One person's giving or receiving of care should not lead to the abuse or pain of another. In this city caregiving is not a monotonous chore but an act of caring that goes beyond transactional relationships and paternalistic forms of control.

Reimagining the city as a non-sexist space requires the cultivation of collective modes of belonging through the transformation of existing power structures that imbue city structures, spaces, and decision-making processes. Current neoliberal and heteropatriarchal structures focus on families and individuals as self-sufficient and isolated units in competition for scarce resources that must be directed at their own success and the success of their family lineage. The transformation of the city along lines toward collective modes of being requires attention to how we can remake specific spaces of the city (neighborhoods, transportation infrastructure, public space, workspaces), to build a sense of collective belonging and create careful bonds of mutual connection. It requires the development of spaces that enable the participation of people with different bodily and social needs, and the development of decision-making processes and structures that work against rather than reinforce patriarchal, casteist, classist, heteronormative and majoritarian ways of being in the world. We propose a queering of modes of belonging and care and working towards an ethos of empathy and connection in which the focus is on the survival, thriving, and pleasure of the community.

City planners got to cater to the precise needs of all sectors of the population. For the queer community, this does not just mean preserving venues and historic landmarks. Historically, housing estates have often been intentionally designed for heterosexual families. Changing design assumptions – planning for all types of individuals and families – will make cities and neighbourhoods feel more accessible and diverse. Planners also need to make spaces visibly inclusive. More representation of queer heritage – through statues, memorials, plaques and street and building names – would emphasise that these communities, though marginalised, have always existed. And making that history more visible, even temporarily, may help to undermine public hostility towards them.

References

Koyama, E. (2001). The Transfeminist Manifesto. Eminisim.Org.

http://eminism.org/readings/pdf-rdg/tfmanifesto.pdf

Rosenfeld, M. (2012). Introduction: Gender, sexual orientation, and equal citizenship, International Journal of Constitutional Law, Volume 10, Issue 2, Pages 340–354, https://doi.org/10.1093/icon/mos003

Richardson, D. (2000): Rethinking Sexuality, New Delhi: Sage Publication.

Catterall, P., & Azzouz, A. (2021, June 7). The queer city: how to design more inclusive public space. The Conversation.

https://theconversation.com/the-queer-city-how-to-design-more-inclusive-public-space-161088

About the Author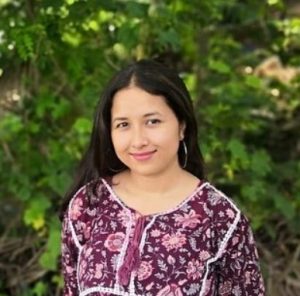 Bidisha Saikia is a native of Assam who is an evolving feminist and an active campaigner. She was awarded a Masters in Social Work from Tata Institute of Social Sciences and is currently working as a research consultant with the University of Nottingham.