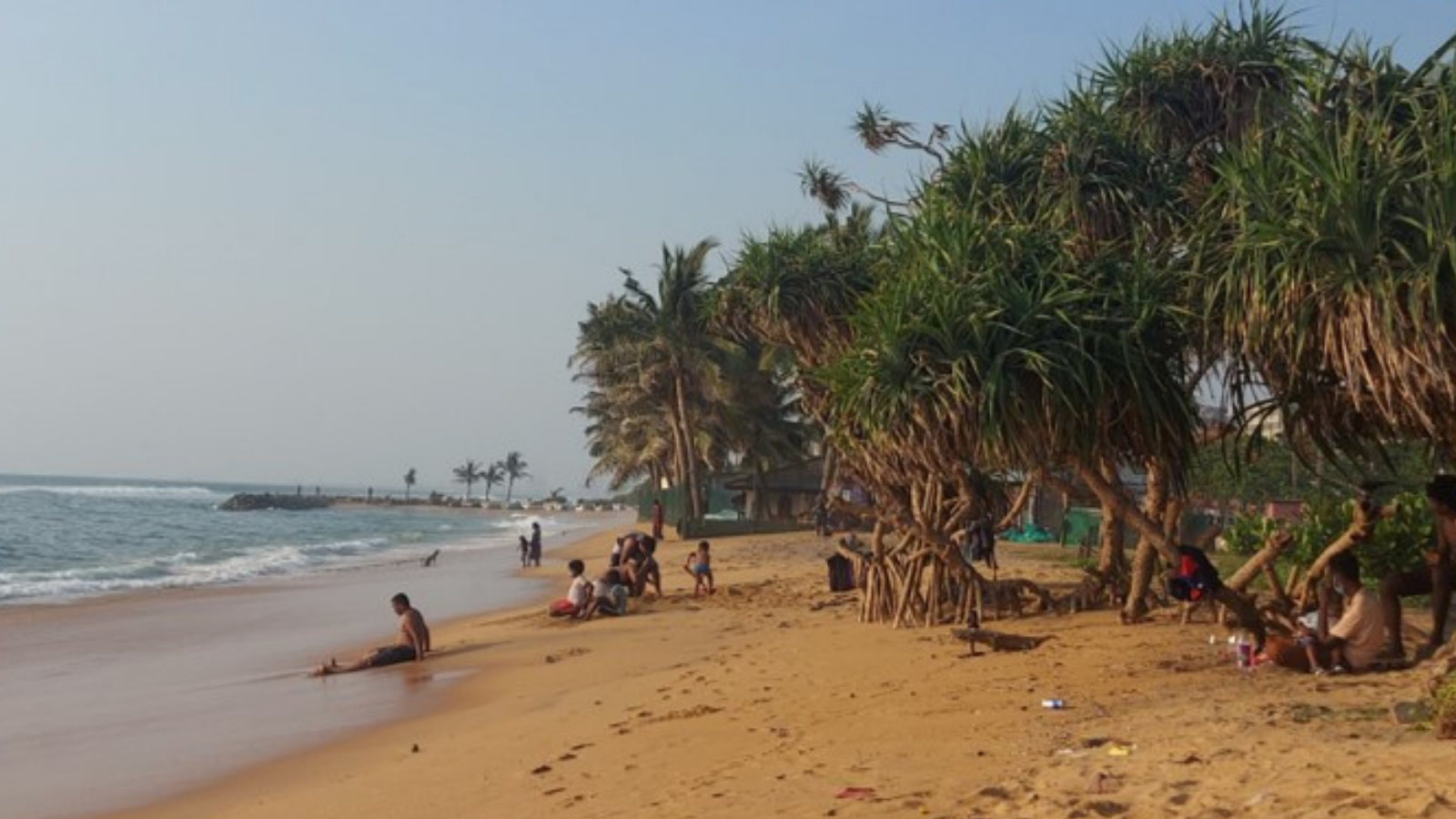 04 Aug

Impact of Covid-19 on the lives of residents in Sri Lanka

The Covid-19 pandemic abruptly shocked the global economy. Millions of people around the world have been impacted by the pandemic in some way or the other. Cities are at the forefront facing the pandemic and its multidimensional impacts. The impact that Covid-19 has had on the mobility sector is universal, forcing us to alter the way we use public spaces and public transport. Travel needs, travel choices and commuter behavior have changed drastically to mitigate the effects of Covid-19 and to adhere to the norms of physical distancing. The government of Sri Lanka imposed a lockdown from March till June 2020 which forced millions of people to stay indoors. As cities in Sri Lanka began reopening in July 2020, it was important to understand people's usage and experience of public spaces and public transport before and after lockdown and how those experiences changed as cities reopened.

Safetipin collaborated with The World Bank to conduct an online survey in December-January 2021 to understand how the Covid-19 pandemic impacted mobility and well-being of residents of Sri Lanka.306 respondents across different age groups and occupations from all over the country participated in the survey, however, as responses were collected online, the survey excludes respondents without access to the internet and social media. This article presents some of the key insights from the survey.

The survey findings show a marked shift away from walking to motorized modes of transportation as a result of the pandemic. Walking was the most commonly used mode of transport for both men (75 percent) and women (60 percent) before the lockdown, however, 37 percent of women said that they mostly commuted using 4-wheelers after the lockdown. Walking (53 percent) was still the most frequently used mode of travel for men, followed by personal 2-wheelers (32 percent). The survey also highlights a drastic decrease in the use of buses by both men and women post the lockdown (from 46 percent to 9 percent for females and from 49 percent to 10 percent for males). The presence of a large number of people and non-adherence to Covid related protocols by public transport users and operators are the biggest concerns of the respondents while using public transport.

The Covid-19 pandemic facilitated the shift to working from home, with fewer people stepping out for work. The results of the survey reveal a drastic decrease in work or education-related travel of the respondents. Travel for leisure decreased for both men and women. The findings from our survey show that overall, there is a significant decrease in the usage of all public spaces: beaches, markets, parks, shops, etc. after the lockdown. However, this decrease is even higher for women. For instance, compared to 40 percent of men, only 22 percent of women reported visiting parks after the lockdown. Apart from Covid-19 related safety concerns, the unavailability of personal vehicles and the lack of walking and cycling infrastructure around public spaces were some of the key concerns reported by the respondents.

The survey also examined the diverse impacts of Covid-19 on the overall well-being of the respondents. About a quarter of the total respondents admitted facing either physical or mental stress due to the ongoing pandemic. Of these, 73 percent were women as compared to 27 percent of men. While working and studying from home provides flexibility and reduces the risk of exposure to the virus, the inability to meet others takes a toll on people's well-being. Some of the respondents reported feeling isolated and disconnected due to WFH, online learning and a lack of socializing. Respondents also reported facing financial stress due to pay cuts and loss of employment. A few respondents were also positively impacted by the pandemic. The participants were more attentive towards their health and could dedicate time to their fitness regime.

The last section of our survey focused on understanding the overall perception of safety in public spaces and public transport after the lockdown. One-fifth of the respondents said that there could be a decrease in instances of sexual harassment in public spaces as well as public transport since fewer people have been stepping out of their homes after the lockdown. On the contrary, some respondents felt that due to safety measures such as wearing a face mask, cases of sexual harassment could have reduced.

Although cities have started to re-open, it has become increasingly clear that physical distancing will continue to be a norm for a while. Our survey reveals that the transport choices of residents changed, marking a shift away from public transport to private and non-motorized modes of transport, which will continue in the near-future. It is essential to rebuild public trust in public transport systems and services. While adherence to safety related protocols is important, understanding a user's mobility-related concerns and expectations particularly in the context of Covid-19 is essential. The availability of digital payment options in all modes of public transport including para transit along with well-maintained walking and cycling infrastructure, are likely to encourage residents to use public transport and public spaces.

Sri Lanka can move towards a new desirable normal where streets are for all, congestion and pollution is less, public transport is safe and non-motorized transport is used extensively. The pandemic has provided a unique opportunity for policy makers and city authorities to take charge and carefully monitor the needs of its residents.

Cities across the world are exploring different measures to promote walking and cycling. Cities in Sri Lanka need to take concrete steps to provide quality space along with supporting infrastructure for its pedestrians and cyclists. Converting road space to pop-up sidewalks and al fresco streets would allow retail and restaurants to expand their businesses outdoors. This will add to more eyes on the street thus fostering inclusion and safety. The real challenge for cities is to keep the momentum going and not revert to auto-centric development as soon as the pandemic is over. The transition to sustainable mobility can significantly contribute to reviving urban economies and create safer, and healthier cities across the globe.