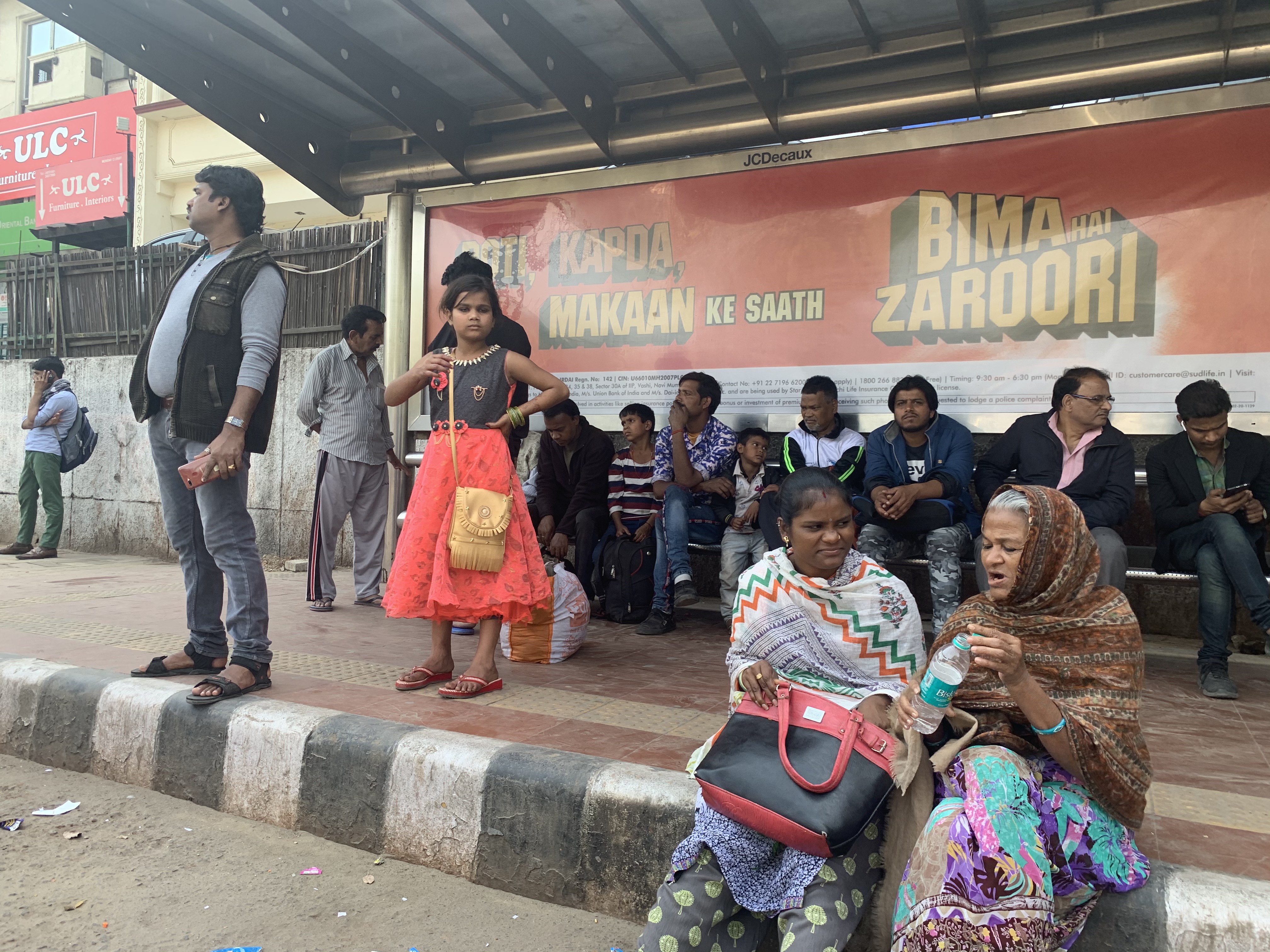 08 Nov

Hot City, Cool Women: Public Transportation Systems as Cooling Infrastructure (Second Prize Winner)
Essay Competition for #UrbanOctober2021
Theme: Adapting Cities for Climate Resilience: A Gendered Perspective
Garmi ka Mausam
May ka aa pahuncha hai mahina
Bahaa choti se edi tak pasina
Baje baara to suraj sar pe aaya Hua
pairon tale poshida saaya Chali luu aur
tadaqe ki padi dhuup Lapat hai aag ki
goya kadi dhuup Zamin hai ya koi jalta
tava hai Koi shola hai ya pachhua hava
hai Dar-o-divar hain garmi se tapte
Bani-adam hain machhli se tadapte
Parinde ud ke hain paani pe girte
Charinde bhi hain ghabrae se phirte
Darinde chhup gae hain jhadiyon men
Magar duube pade hain khadiyon men
Na puchho kuchh gharibon ke makan
ki Zamin ka farsh hai chhat asman ki
Na pankha hai na tatti hai na kamra
Zara si jhonpadi mehnat ka samra
Amiron ko mubarak ho haveli
Gharibon ka bhi hai allah beli
Source: urdupoet.net
In his poem "Garmi ka mausam1", famous Urdu poet Ismail Meeruthi vividly portrays the onset of hot weather that is typical in many South Asian cities. There's sweat dripping from head to toe, hot wind blowing against the face and fire-like sun rays wrapping the body. Using the metaphors of cooking pans and flames to set the scene, he – then – also complicates the experience by referring to the less-privileged who don't have access to proper shelter and cooling devices. He ends his tirade against the heat with a taunt directed towards the rich, who can afford to protect themselves from the sun behind the high and thick walls of their homes; and a reassurance for the poor that God is their protector.
Though Meeruthi clearly omits gender as a factor influencing how people interact with and navigate heat, his reference to class is a great starting point for our essay on how to make our burning cities more bearable for the marginalized, the vulnerable and the discriminated – which cis women, trans and non-binary folks are a big part of.
Just like poverty, health and mobility, climate vulnerability is gendered, with women – especially those from marginalized groups – being disproportionately affected by global heating and extreme weather events such as heatwaves. This difference in vulnerability exists because women have unequal access to services such as transportation (e.g. having to walk longer in the sun without access to toilets), health facilities (e.g. self-care seen as inconsequential due to cultural norms) and jobs (e.g. unable to afford cooling appliances due to abysmal female labour force participation); and strict gender roles due to which they are restricted to certain tasks (e.g. cooking during the day) and behaviours (e.g. unable to wear less or light clothes).
With this as a backdrop, we propose retrofitting the existing public transportation systems in our hot cities into cooling infrastructures, as a measure to address climate vulnerability from a climate and gender justice standpoint. We make this proposal not just because we are urban mobility researchers and enthusiasts and see public transportation as essential for a sustainable and carbon-neutral city, but also because we believe public transportation lies at the heart of the question about access to the city and equality in social relations. From our research on the Delhi metro and Karachi buses, we have learnt how these spaces can be places of subjugation but also of resistance; of exclusion but also inclusion; and of powerlessness but also of agency. By expanding the purpose and role of public transportation, we forecast the amplification of all that is good about our buses, metros, autos and Qingqi rickshaws.
The question, then, is what do we mean by turning public transportation systems into cooling infrastructures2. In our vision, we consider the door-to-door journey as the baseline for what is part of the public transportation system. This includes the big, obvious elements such as the vehicles (buses, metro trains etc.) and their waiting stations; but also paratransit modes and the pedestrian pathways connecting destinations to the stations. Additionally, we regard public spaces such as public parks and gardens of public buildings as complementary components which will work as neighbourhood cooling pockets connected by the cool mobility infrastructure.
As per our proposal, first and foremost, the fare of using public transportation should be slashed completely or considerably to make it accessible to everyone who needs it, for the entire hot period3. This would remove the financial barrier that usually prevents many economically-disadvantaged groups from using it; and encourage them to utilise it as a shelter from the sun. This effort will have to be supplemented by another measure: increased frequency of the transportation vehicles, to ensure that everyone who wants to use public transportation can do so without waiting too long or having to miss several buses, as is happening in Delhi right now because of the corona-related regulations which have banned overcrowding without increasing the frequency of buses. Then, the last-mile connectivity should be enhanced through a) new seasonal routes connecting different areas to major stations, b) improved pedestrian infrastructure including footpaths with reflective paint, shading by non-water-intensive native trees as well as architectural canopies, with places to sit and rest; and c) drinking water stations along with safe toilets which would be needed more than usual due to the recommended increase in water intake to stay hydrated.
As it must be obvious by now and will become even clearer further down the essay, our plan may lead to a spike in water usage in cities that are often water-scarce. Being fully aware of these limitations, we still take this position because we see this increase in water usage as a matter of redistribution of resources, which is redirecting water supply from wasteful and luxurious activities – such as maintaining golf courses, filling swimming pools and nourishing ornamental landscaping – to our cooling infrastructure.
The next recommendation is to tap into local cooling cultural practices such as simply putting wet towel on the head and serving chabeel4. Public transportation authorities should integrate these activities into the mobility infrastructure such as the stations, in partnership with philanthropic groups that already do this and with help of local youth volunteer groups, to widen the scope. Street vendors, who play a particularly significant role of serving seasonal drinks to quench thirst on-the-go, can also be mobilized in this regard and stationed strategically along the arteries and mobility nodes.
Speaking about the transportation vehicle itself, every bus and metro train should carry first-aid kits tailored for heat-related emergencies; this means they should include items like cold packs and oral rehydration salts (commonly known as ORS), in addition to the regular items. Further, the staff should be trained for the protocol on dealing with health emergencies, so they can provide necessary support to affected passengers without delay. Finally, proper ventilation should be ensured in all the buses; windows should be inspected beforehand and fixed if needed, as ventilation is crucial for maintaining the body temperature at a moderate level.
Given the immateriality of heat – as compared to floods for instance, adequate and timely communication about its dangers and how to deal with it is also a crucial part of this proposal. We envision that the public transportation system will also double up as a robust early warning communication channel where information about heat and its mitigation will be disseminated through posters, announcements and other popular mediums.
Having made our recommendations, we would like to conclude this essay by addressing the elephant in the room: funding for this cooling infrastructure. In South Asian cities, public transportation systems (with the exception of the elitist Delhi Metro) are pressed for resources and we hesitate from burdening them further. What we propose, instead, is to align the various goals and budgets for climate resilience of different departments including, but not limited to, disaster management, transport, urban development, energy, social welfare, minorities welfare, environment and climate change, labour and employment, youth welfare, municipal administration, and women and child development divisions. This coordination between various arms and agencies of the state may also require changes in policy, introduction of additional laws and new taxation schemes (to generate environmental funds from the 'uber-rich' polluters with high carbon footprint) – steps we think are crucial. These funding streams can be further boosted by existing philanthropic efforts, piecemeal government grants, and corporate social responsibility initiatives – all aligned under a single program for immediate action.
Going back to the poet Ismail Meeruthi, who was comparing heat-struck humans to fish out of water in the 19th century, we hope that in this century – when the earth has gotten warmer due to human-induced climate change – our proposal can provide the much-needed respite from the scorching sun that shines, and will continue to shine, strongly above us. Given this crisis and its unequal burden on the already vulnerable communities of the 'global south', we see the tweaking of public transportation systems into cooling infrastructures as acknowledging the gendered experiences of the ordinary and everyday users, and ensuring sustainable cooling as their right.
References
1 Translation: Summer
2 We draw inspiration from and attempt to add to the body of work under https://www.coolinfrastructures.com/
3In principle, we believe public transport systems should be free for everyone, all the time.
4 A cool, sweet drink served by Sikh and Shia groups as a community service on hot and/or holy days.
About the Authors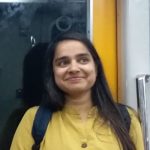 Mridula Garg is an urban researcher and an avid walker who is interested in feminist and anti-caste ways of being and city making. She trained as an architect from Delhi and studied urbanism in Stuttgart and Cairo. She is currently working on urban resilience projects at SEEDS India.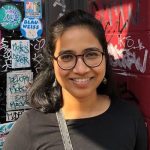 Ferya Ilyas is an interdisciplinary professional – part journalist, part urban researcher; with interest in anti-patriarchy, anti-colonialism and anti-capitalism struggles. She worked for The Express Tribune newspaper in Pakistan for 6 years and is currently part of THE NEW INSTITUTE in Germany. She studied mass communication in Karachi and Fayetteville, and urbanism in Stuttgart and Cairo.