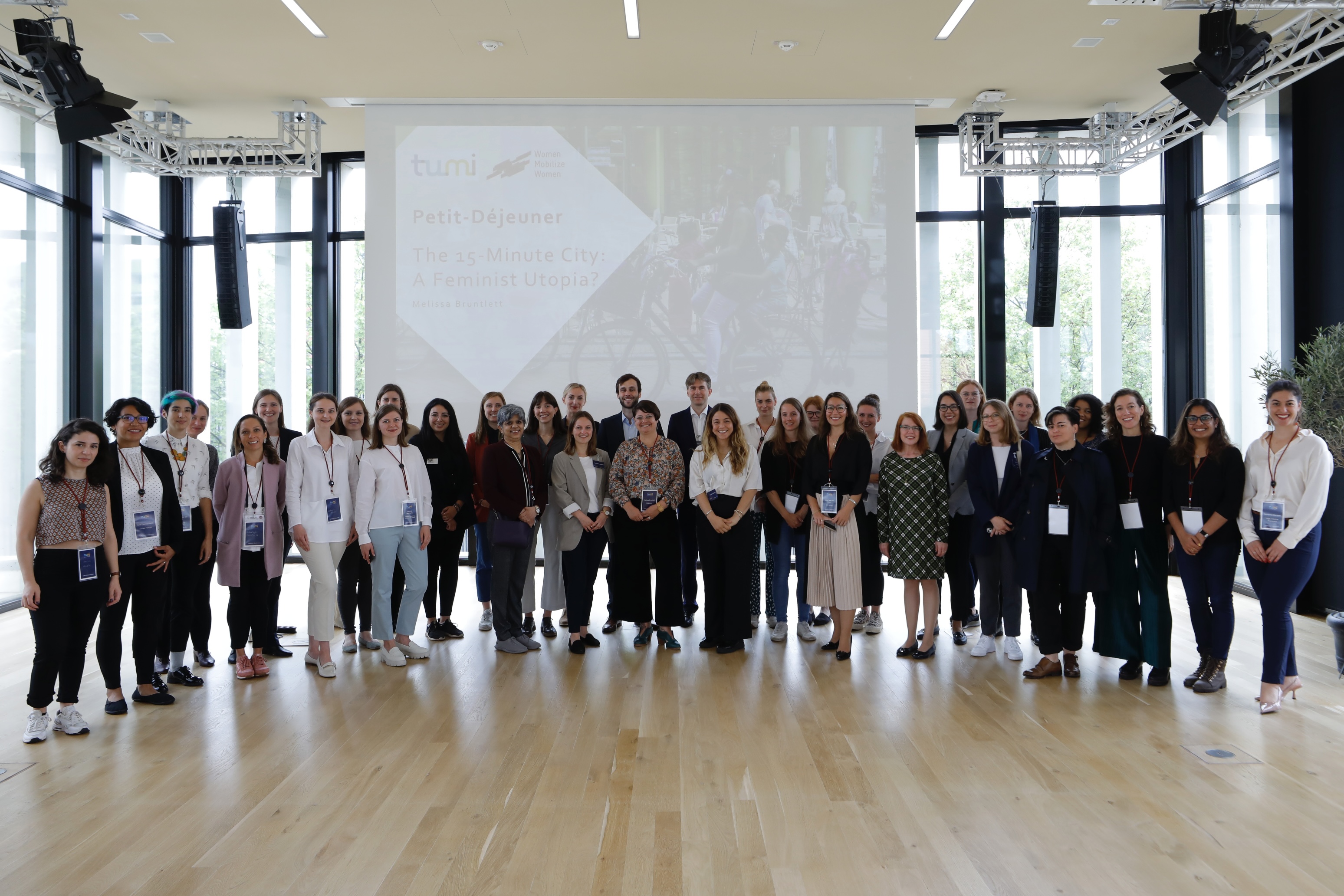 03 Jun

Feminist Infrastructure- the Future of Inclusive Mobility

The International Transport Forum held yearly in Leipzig is an opportunity for stakeholders in the transport sector to congregate, share programs and innovations, discuss challenges and find solutions to the pressing problems. This year ITF took place in person after three years, having last met in 2019 before COVID 19. The theme of ITF in some ways reflected this new reality – Transport for Inclusive Societies. Among the many impacts of COVID 19 on the world, an important one has been the recognition that inequality and exclusionary policies have resulted in further marginalisation of the more vulnerable groups in cities across the world.

The ITF this year turned its gaze towards inclusion through the many plenaries and sessions that were held over the three days between May 18-20th. Of particular significance was the Gender Analysis Toolkit that was released on the first day of the event. https://www.itf-oecd.org/gender-toolkit. This toolkit has three key tools – Gender Checklist to assess how gender-inclusive a project is; Gender Indicators help project leads and policy makers to select to identify relevant data; Gender Questionnaire that is a ready-made template to design surveys and data collection processes.

There has been over the past decade enough data generated that demonstrates that the needs of women and other excluded groups need to be integrated in the planning and delivery of transport systems if we truly want to foster their equal participation in all aspects of social and economic life in the city. A 2016 study in 15 countries showed that over 80% women reported that they had faced some form of sexual harassment in public places or public transport and 75% of women surveyed worldwide had at some point changed their transport plans due to harassment.Another tool shared was an online interactive tool on accessibility with to data from 121 cities to compare how easily citizens can reach schools, hospitals, shops and green spaces in their cities. https://www.itf-oecd.org/urban-access-framework

As part of the event, TUMI (Transformative Urban Mobility Initiative) organised a day long event on Transforming Transport Infrastructure which began with a session titled "Feminist Infrastructure- the Future of Inclusive Mobility. In his opening address, Jochen Flasbarth, State Secretary in the Federal Ministry for Economic Cooperation and Development emphasized that less than 20% of all workers in the transport industry are women and changing that can contribute to social justice. Angela Maria Orozco, Colombia Minister of Transport strongly iterated that centre staging the care economy is central to planning a more inclusive society as well as transport system. The panellists emphasised how COVID 19 highlighted how the care economy is the bulwark of our cities and that addressing gender inequities will not only make our cities more inclusive but also more liveable.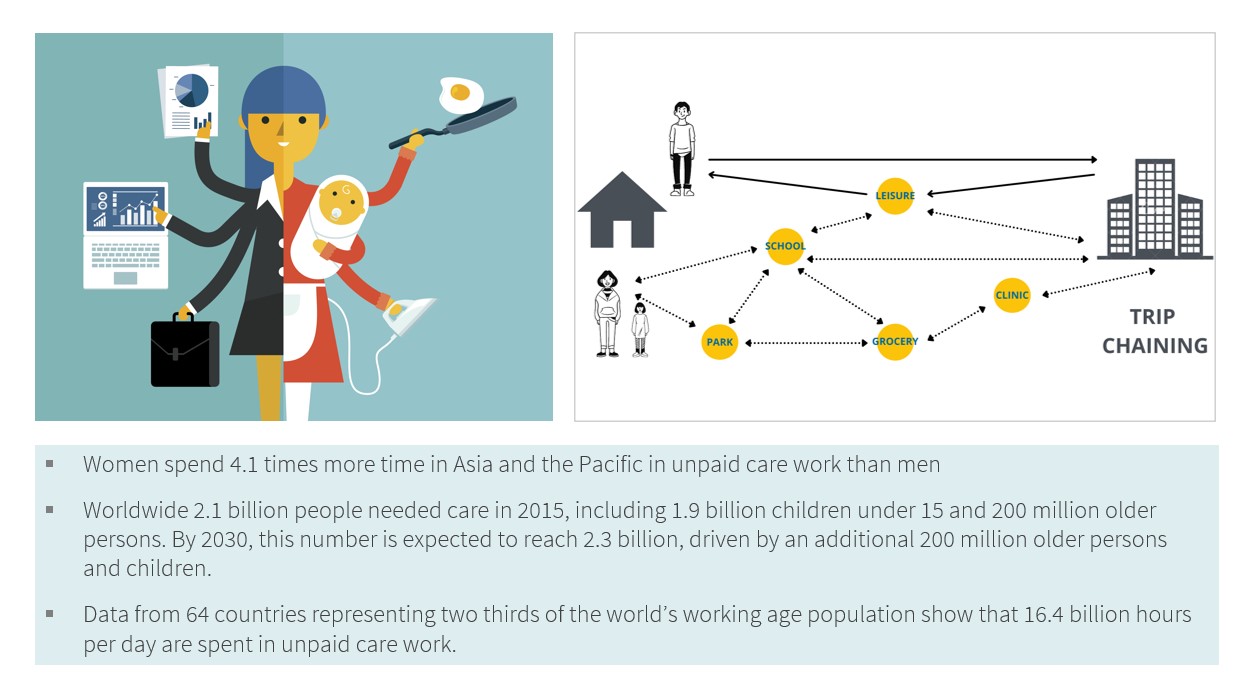 TUMI also hosts an initiative Women Mobilize Women that focuses on mainstreaming gender goals into all transport planning. They have supported many initiatives including one which supported the government of the city of Bogota in measuring women's safety and access using the Safetipin tools which led to concrete actions.
It is a sign of the growing narrative on equity and inclusion that the ITF has focused on this as the key theme this year. At one of the session, Karla Gonzalez from World Bank posed the question that if data is showing that women are primary users of public transport, why is the transport industry still looking their needs as secondary. Women are often captive users as they have less access to private transport. It would be beneficial for transport planners as well as women if their needs were placed at the centre. There is still much to be done, but as we emerge from the two years of restricted mobility imposed by the pandemic, it is a good moment to reflect and "build forward better".