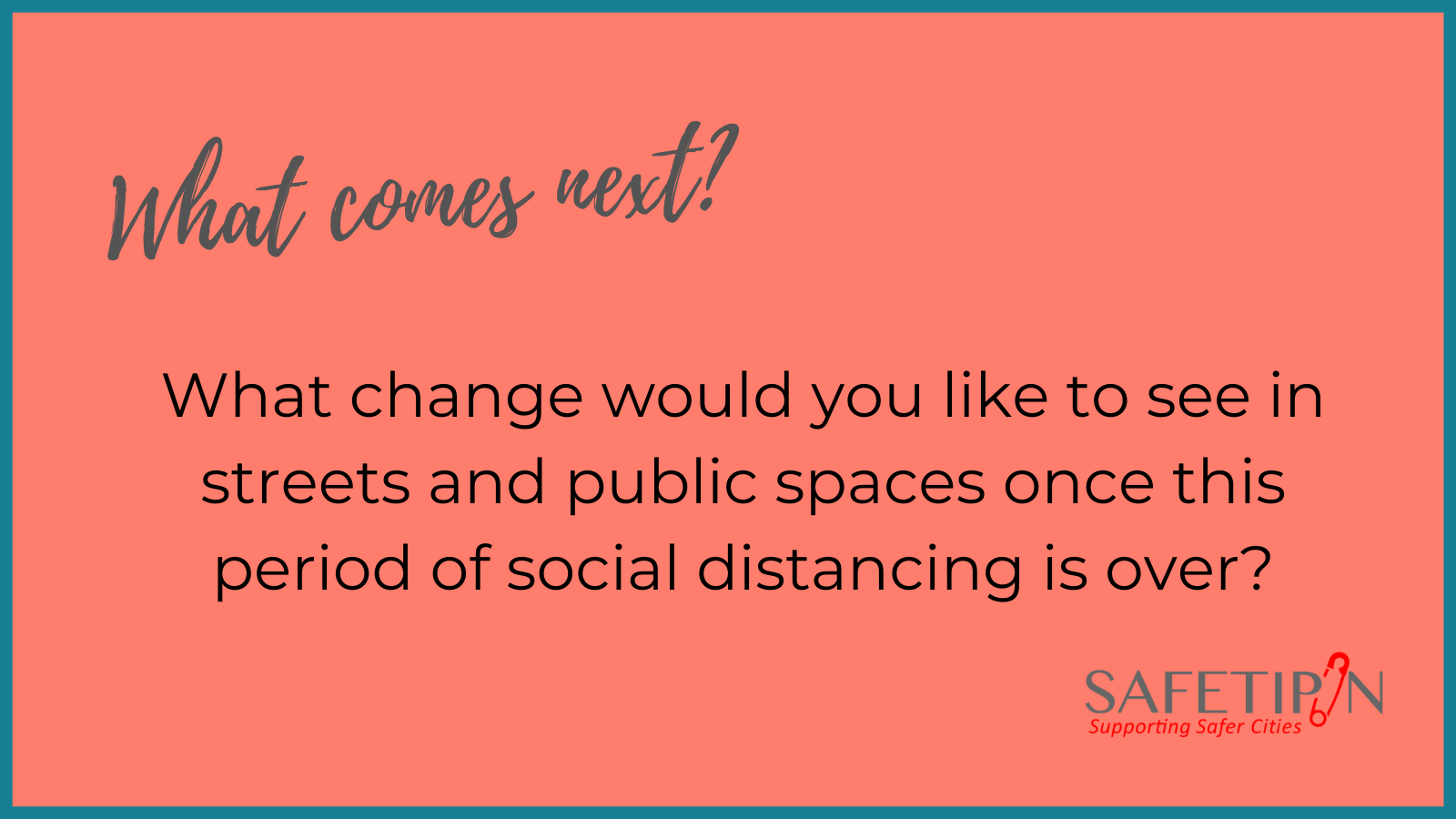 06 Apr

What Comes Next?

What change would you like to see in streets and public spaces once this period of social distancing is over?

This was the question that we asked last week on our Instagram and Twitter accounts and honestly speaking, we did not expect so many responses! And that too, such insightful ones. It is so nice to see that even though we're going through a new normal, we are able to be positive and hope for a brighter tomorrow.

The coronavirus pandemic has changed the way we work, the way we move around and the way we engage. It has also changed the environment and pollution levels, the blueness of the sky and the number of birds we can see and hear. This enormous change in the cleanliness and quality of our environment is something we must hold onto and carry forward with us even when this period is over. There are a lot of people who agree with this thought. The few times that we can step out (to walk a dog or to buy essential goods), has given us a lot of perspective on how we view and value our surroundings.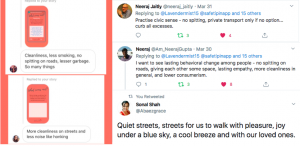 This period of staying home has given many a time to reflect. There are a lot of people struggling with anxiety and depression in these trying times but for others it has been a time for self-reflection. It is important to understand that while we're sitting at home with the luxury to browse through social media, there are people working hard to make our lives a little more comfortable. We must learn kindness and empathy from a time like this and inculcate it into our personalities and be more appreciative of the people and the world around us.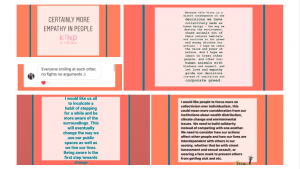 It wouldn't be a blog on Safetipin if we didn't address design and infrastructure. Now that people can't leave their houses, they appreciate a walk in the neighbourhood that they previously took for granted. Once this period is over and we can move around freely again, the infrastructure around us on streets and in cities should be made safer, more comfortable and more inclusive for all people.