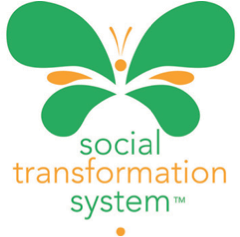 04 Oct

The Sustainability Challenge for Inner City Safety in Johannesburg
Johannesburg inner city, although less than 130 years old, presents as tired and over-burdened. Developed and evolved as a thriving business hub, the city centre is now home to an estimated more than 500 000 people. The population is multi-cultural and multi-lingual and there is tension amongst widely varying nationalities. Johannesburg Child Welfare (JCW), an NGO that delivers essential outreach services in the inner city, initiated a project almost three years ago, using the Social Transformation System™ (STS) methodology, to mobilise a collaborative approach to achieving a "best life" for young inner city women and children. The methodology facilitates the drawing of an inclusive, shared transformative spatial and social vision.  Participants agree to an intuitive benchmark starting point or current status and commit to appropriate skills, capacity and resources to move the whole towards this vision.
The project has recruited more than 60 partners since inception; key among these is the Regional City Management of Joburg, including the political office responsible for the area. Other partners range from NGOs and CBOs to Resident Associations and local Businesses. The project is site bound and includes two heritage sites – the Old Drill Hall and St Mary's Cathedral, both rich in their historical links to the Apartheid struggle.
JCW delivers programmes at the Old Drill Hall to young women, and offers play programmes for children. The area around sites is chaotic. Taxi ranks receive and dispatch over 22000 taxis every day, disgorging 500 000 people into the environment. The streets and pavements are heavily congested and traders, both legal and illegal contribute to constant noise and jostling as well as throwing waste into already clogged storm water drains and gutters. Women suffer endless harassment, thuggery and worse; there is minimal respect for law and order and few places for women to turn when victimized. In the STS visioning process, women aspired to an inner city in which they could walk safely, dress as they pleased, sustain a livelihood and enjoy leisure activities during the day and in at night.
Using the vision as a long term "destination" against which to measure progress, partners in the project initiated a collaborative strategy to improve accessibility, mobility, health and safety of the users of the sites. They did this via a combination of advocacy, urging and supporting all relevant departments of the City to clean and maintain the area and enforce by-laws, and by integrating their efforts to deliver preventative and support services to their users.
Last year on World Aids Day this day, the area was cleaned up and there were real signs of progress. This year however, things had regressed and grime again characterized the precinct; women reported that they were fearful as they walked through the streets and the surrounds of the Cathedral are quite revolting from use as a toilet. The Drill Hall precinct was awash with litter. Clean-up programmes and by-law enforcement campaigns had dwindled in the face of lack of interest of the majority of the ever changing, always conflicted, incoherent "community" that makes up the inner city dwellers. The women delivering essential support and psycho-social services to women in the inner city said they feeling threatened.
The lessons for the partners are hard; for every step forward, there seem to be two backwards. In as much as it is hard to rally and sustain action amongst the protagonists, they continue to strive towards their goals of a safer inner city and a best life for all.
The crucial missing link however is sustained community commitment to this vision. Women are reluctant to participate, often hiding away from formal engagement, many because they are undocumented and fear reprisal, either for themselves or often, for their children. There is a desperate need for collective ownership of place and agency to bring dignity and peace to the inner city. Perhaps where survival takes precedence over all else, it is too much to ask that kindness, respect and love should guide behaviour and create an environment that protects the vulnerable, nurtures the young and supports the achievement of all.
The STS is premised on the knowledge that complex problems have no simple solutions – and that while they obviously demand collaborative approaches, these are difficult and require above all, resilience. The methodology provides for fully participative longitudinal assessment and inclusion in planning and decision-making based on lessons learned. The partners will regroup in the New Year and try again, this time with an even greater emphasis on mobilizing inner city "communities" to participate in new behaviours that will benefit them all. The key to sustainable safety for the women of the inner city however, remains elusive.
AUTHOR:
Barbara Holtmann is a feminist who uses her Social Transformation Systems methodology to harness the voices, skills, interests and capacities of women in community safety and development strategies.