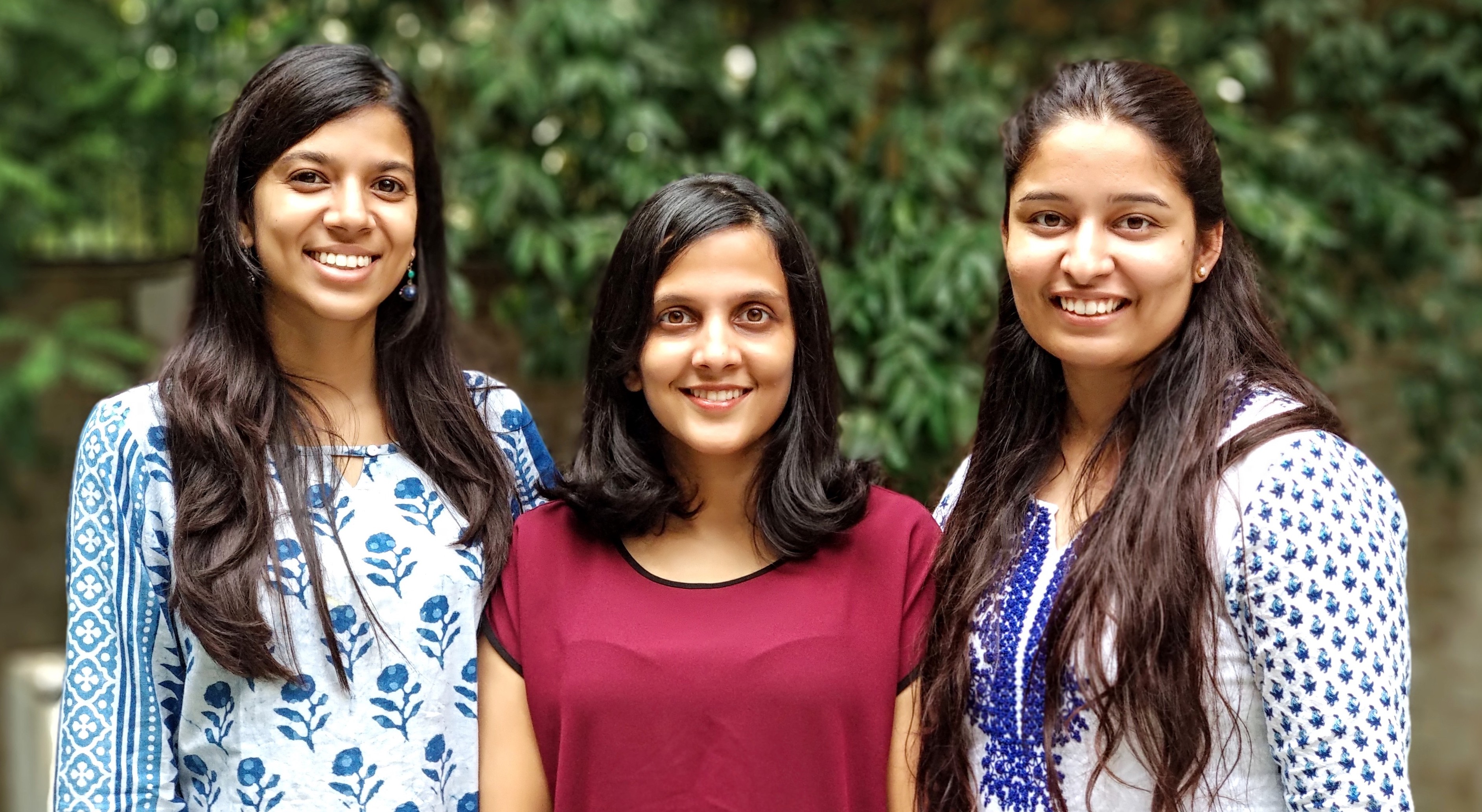 04 Oct

An outsiders' take on the Digital Safety Audit Tool shaping Cities

Regular readers of this blog do not need an introduction to Safetipin or the challenges that women face every day as they navigate the city. So, in this post, I offer my understanding of how Safetipin contributes to the feminist advocacy work for making Delhi a safer city for women, as an outsider.

I am a doctoral researcher at the University of Melbourne, and I study the use of digital technology in the feminist advocacy for women's right to the city. For my thesis, I am studying Safetipin's work in Delhi over the last five years, and as part of my data collection, I have spent the last three months talking to people in Delhi who have either worked with Safetipin directly or have used the data generated through the two Safetipin applications – My Safetipin and Safetipin Nite.

My fieldwork consisted of interviews that were organized to mimic the sequence in the process of data collection and advocacy happening at and around Safetipin. I first spoke to the team at Safetipin, the people involved in data collection and data analysis, followed by the non-profit agencies, who use Safetipin's data for advocacy work. Next, I spoke with people in the municipal and state level governments, who have worked with Safetipin's data and with local urban experts who have been observing Delhi's evolution over the last few years. Speaking to these people in the form of a semi-structured interview, I mapped how the data collected through the application is transformed, supporting implementation of solutions and helping measure change. Through this exercise, four things stood out to me:

i) SafetiPin's ability to turn women's experience into quantitative data is at the heart of its success. This is by no means surprising. It simply demonstrates how changing the way information is presented can be more effective than the severity of the information itself. The data almost acts like a foot inside the door that then creates further room for the discussion. It begins to build an understanding of women's plight among government officers, the majority of whom are men.

ii) Safetipin has leveraged the power of messaging: It successfully uses the phrase 'dark spots' to create room for discussing the issues of women's safety in the government. A 'dark spot' is a data point in Safetipin's safety audits, which represents a sidewalk/footpath or a side of the street that is in darkness. Once identified, the government can go to their location and fix them. The term has a stickiness and it remains with people for a long time. Everyone I met during my time in Delhi understood what the phrase meant even if they did not know what the My Safetipin application was. One of the interviewees demonstrated an almost spiritual connection with the term, strongly associating darkness with crime and light with the eradication of crime. This is likely based on the association of darkness with evil and light with good within religion and culture. The interviewee repeatedly said that the street lights would wash away the darkness of the criminal mind stop and them from conducting criminal acts.

iii) Creating long-lasting change is a steep hill to climb, that is until government's limited capacity to implement projects is addressed. Safetipin's data helps here by offering straight forward infrastructure-based interventions on a very complex issue.

iv) Safetipin started as a crowd-sourcing application, but now, it is more a digital data collection tool. It has three primary data sources – (1) Uber Dashcam data, (2) User data, and (3) Local volunteers and community members. Majority of its data comes from dashcam and local volunteers. While this means that the data is not crowdsourced in the traditional sense, it remains very versatile. Data collected through Safetipin's two applications can be used in different ways to serve the specific needs of a community. This is evident from four key applications of Safetipin's data in Delhi that I learned about from my discussions with the different agencies that partner with Safetipin. They are:
Use for empowerment of local women – in case of the Aana-Jaana project in Madanpur Khadar.
Infrastructure improvements – emerging from the engagement in Madanpur Khadar and CR Park.
Gender sensitization of government offers – Through CSR's training of police officers, and of municipal engineers through consistent exposure to Safetipin's data.
Community engagement – CR Park Community Green Initiative's work on infrastructure improvement through community engagement over digital safety audits.
Safetipin's quantitative data offers a shared language that everyone seems to understand. On one hand, the simplicity and ease of working with Safetipin's quantitative data makes it attractive for the government agencies who want to create a better city but struggle with limited capacity and resources. On the other, civil society and advocacy groups use Safetipin's data to highlight the lived experiences of women in the city. This seems to ease the collaboration between the different stakeholders. While the efforts of the advocacy groups keep the whole process from turning into a token infrastructure improvement intervention, the use of quantitative evidence by government makes sustained incremental change possible. The success of this combination is obvious as the government continues to use Safetipin's data to guide its interventions. As an outsider, I will be curious to see how the nature of solutions being implemented evolves and how advocacy groups and community groups get even more creative with the applications of the data.
This blog post would be incomplete without mentioning my gratitude towards the team at Safetipin for their support during my fieldwork. Sonali Vyas and Shreya V. Basu made my job easier than I could have imagined and they spared time out of their already busy schedules to answer my incessant questions about Safetipin's past, present and future. I will be eternally grateful to Dr Kalpana Viswanath for hosting me at Safetipin and for indulging my interest in Safetipin's work over the last few years.